Listings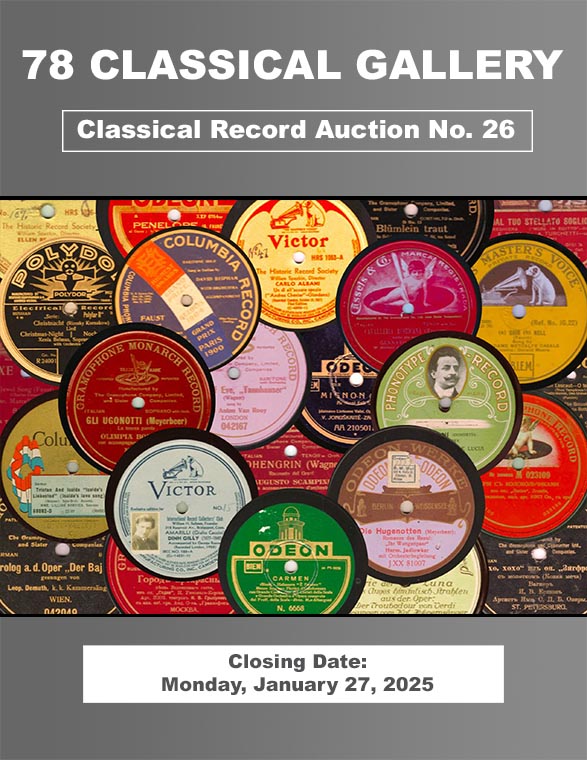 You can view the print listing of this item here.
Here you will find a list of early 78 rpm recordings of interest to every level of collector. Most items are focused on Classical selections from the 1898- 1940 period, some a bit more common but of really nice condition.
You can find the grading key here.
You can see this auction's highlights here.
Please submit bids either electronically through the website, or via USPS mail. Either are welcome. In the meantime, enjoy your perusal of these items. Good luck!
| Catalog Number | Image | Name | Artist | Selection | Minimum Bid ($USD) | |
| --- | --- | --- | --- | --- | --- | --- |
---